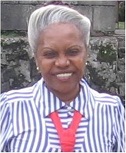 The education of healthcare management: a view from the graduates – Grounded theory
Abstract
Aim: To understand the views of nursing students about the education of healthcare management in terms of their academic background. Method: this is a qualitative study developing theory based on a data approach. The data was collected through semi-structured interviews with 18 students of two different Brazilian universities. To analyze the information, we used open, axial and selective codification. Results: the identification of defined categories: recognizing the interconnections among the subjects helped the client as a whole; associating healthcare management to the understanding of the real physical and mental necessities of the client; understanding healthcare management as a wide and complex activity related to the direct and indirect healthcare of the client, and; related to the fact there is a higher emphasis on the theoretical content compared with the practical, especially regarding healthcare management, which empowers the client with a more humanized and more complete healthcare service. Conclusion: the students understand that management, in the face of institutional demands, is a strategy to develop better healthcare
Keywords
Nursing Healthcare Management; Nurse Managerial Practice; Nurse Professional Formation.
References
Chaves LDP, Camelo SHH, Laus AM. Mobilizando competências para o gerenciamento do cuidado de enfermagem. Rev. Eletr. Enferm [Internet]. 2011 [cited 2011 December 14];13 (4):594. Available from: http://www.fen.ufg.br/revista/v13/n4/v13n4a01.htm.
Felli VEA, Peduzzi M. O trabalho gerencial em enfermagem. In: Kurcgant P, coordenadora. Gerenciamento em enfermagem. Rio de Janeiro: Guanabara Koogan; 2005. p. 1-13.
Hausmann M, Peduzzi M. Articulação entre as dimensões gerencial e assistencial do processo de trabalho do enfermeiro. Texto Contexto Enferm. 2009;18(2):258-65.
Santos I.Dourado T. Activities of the nurse: direct and indirect care to the hospitalized client: a descriptive study On-line Braz J Nurs [serial on the Internet]. 2007; [cited 2012 May 25]; 6(0): Available from: http://www.objnursing.uff.br/index.php/nursing/article/view/582
Brasil. Ministério da saúde. Secretaria de atenção à saúde. Política nacional de humanização da atenção e gestão do SUS. Gestão participativa e cogestão (Série B. textos Básicos de saúde). Brasília: Ministério da saúde; 2009. 56 p.
Santos I dos, Brandão ES. Cuidando e educando:modelo sociopoético. Entrelugares 2008; 1 (1): 121-9.
Erdmann AL, Backes DS, Minuzzi H. Care management in nursing under the complexity view. On-line Braz J Nurs [serial on the Internet]. 2008 [cited 2011 December 14]; 7(1). Available from: http://www.uff.br/objnursing/index.php/nursing/article/view/1033.
Santos JLG, Garlet ER, Lima MADS. Revisão sistemática sobre a dimensão gerencial no trabalho do enfermeiro no âmbito hospitalar. Rev Gaúcha Enferm. 2009;30(3):525-32.
Matos E, Pires D. Teorias administrativas e organização do trabalho: de Taylor aos dias atuais, influências no setor saúde e na enfermagem. Texto Contexto Enferm 2006; 15(3):508-14.
Camponogara S, Backes VMS. Gerenciar em Enfermagem: uma reflexão à luz das idéias de Humberto Maturana. REME: rev. min. enferm. 2007;11(3):303-10.
Dantas CC. Reconstruindo formas de gerenciar enfermagem: enfrentando os desafios institucionais e de valorização profissional [tese de doutorado]. Rio de Janeiro: Universidade Federal do Rio de Janeiro; 2008.
Rossi FR, Silva MAD. Fundamentos para processos gerenciais na prática do cuidado. Rev Esc Enferm USP. 2005;39(4):460-68.
Erdmann AL, Rodrigues ACRL, Koerich MS, Backes DS, Drago LC, Klock P. O olhar dos estudantes sobre sua formação profissional para o Sistema Único de Saúde. Acta Paul Enferm. 2009; 22(3):288-94.
Morin E. Ciência com consciência. 11. ed. Rio de Janeiro: Bertrand Brasil; 2008.
Silva JM. Em busca da complexidade esquecida. In: Castro G, Carvalho EA, Almeida MC, organizadores. Ensaios de complexidade. Porto Alegre (RS): Sulin; 2006. p. 93-102.
Straus A, Corbin J. Pesquisa Qualitativa: técnicas e procedimentos para o desenvolvimento de teoria fundamentada. Porto Alegre (RS): Artmed; 2008.
Freire P. Pedagogia do Oprimido. Petrópolis (RJ): Vozes; 2009.
Rothbarth Solange, Wolff LDG, Peres AM. O desenvolvimento de competências gerenciais do enfermeiro na perspectiva de docentes de disciplinas de Administração aplicada à Enfermagem. Texto Contexto Enferm. 2009;18(2):321-29.
Oliveira JC, Prado C, Peres HHC, Fernandes MFP, Leite MMJ. Grau de competência gerencial em enfermagem na perspectiva de graduandos de uma universidade privada. Rev. Esc Enferm USP 2009;43(no.spe.2):1221-25.
Souza MKB, Melo CMM. Atuação da enfermeira nas macrofunções gestoras de saúde. Rev Enferm UERJ 2009;17(2):198-202
DOI:
https://doi.org/10.5935/1676-4285.20120041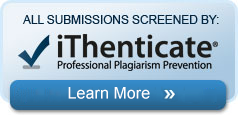 The articles published in Online Brazilian Journal of Nursing are indexed, classified, linked, or summarized by:
Affiliated to:
Sources of Support:
 Visit us:
The OBJN is linked also to the main Universities Libraries around the world.
Online Brazilian Journal of Nursing. ISSN: 1676-4285

This work is licensed under a Creative Commons:Noncommercial-No Derivative Works License.