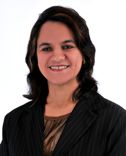 Mothers' knowledge concerning breastfeeding and complementation food: an exploratory study
Abstract
Objectives: To investigate the dietary habits and the factors that influence the practice of exclusive breastfeeding in infants 0-6 months old. Method: This is an exploratory study, in which we used a qualitative approach. Sample: 16 mothers of children under six months of age in mixed feeding, residing in Maranguape, CE. Data collection took place from July to October 2009 through semi-structured interviews. Results: we found a diet deficient in nutrients. The positive aspects regarding breastfeeding were praised, however it is noted that early weaning is justified by certain beliefs. Conclusion: the performance of health professionals on infant feeding is relevant in order to promote breastfeeding and prevent possible damage to health, by conducting educational strategies aimed at the Community, trying to understand the reason for early weaning through the approximation with mothers, considering the peculiarities and the scene in which they operate
Keywords
Breast Feeding; Supplementary Feeding; Child Health.
References
Frota MA, Pordeus AMJ, Forte LB. Acompanhamento antropométrico de crianças: o ideal e o realizado. Rev baiana saúde pública. 2007;31(2):214-24.
Ministério da Saúde (BR). II Pesquisa de Prevalência de Aleitamento Materno nas Capitais Brasileiras e Distrito Federal. Brasília: Ministério da Saúde; 2009.
Polido CG, Mello DF, Parada CMGL, Carvalhaes MABL, Tonete VLP. Vivências maternas associadas ao aleitamento materno exclusivo mais duradouro: um estudo etnográfico. Acta paul enferm. 2011;24(5):624-30.
Saldiva SRDM, Escuder MM, Mondini L, Levy RB, Venancio SI. Práticas alimentares de crianças de 6 a 12 meses e fatores maternos associados. J pediatr (Rio J). 2007; 83(1):53-8.
World Health Organization. Health promotion in hospitals: evidence and quality management. Geneva: WHO; 2005.
Schiavo MR, Moreira EN. Glossário Social. Rio de Janeiro: Comunicarte; 2005.
Bosi MLM, Mercado FJ, organizadores. Pesquisas qualitativas de serviços de saúde. Petrópolis, RJ: Vozes; 2004.
Ministério da Saúde (BR). Conselho Nacional de Saúde. Resolução n. 196/96. Dispõe sobre pesquisa envolvendo seres humanos. Diário Oficial da União 16 out 1996.
Minayo MCS. O Desafio do Conhecimento: Pesquisa Qualitativa em Saúde. 12ª ed. São Paulo: Hucitec; 2010.
Antunes LS, Antunes LAA, Corvino MPF, Maia LC. Amamentação natural como fonte de prevenção em saúde. Ciênc saúde coletiva. 2008;13(1):103-9.
Silva RMR, Marcolino C. The experience of the breastfeeding/early weaning process by women orientated to breastfeeding: a qualitative study. Online braz j nurs [internet]. 2009 [cited 2011 Jun 27]; 8(1). Available from: http://www.objnursing.uff.br/index.php/nursing/article/view/j.16764285.2009.2019/460.
Araújo OD, Cunha AL, Lustosa LR, Nery IS, Mendonça RCM, Campelo SMA. Aleitamento materno: fatores que levam ao desmame precoce. Rev bras enferm. 2008;61(4):488-92.
Gimenez CMM, Moraes ABA, Bertoz AP, Bertoz FA, Ambrosano GB. Prevalência de más oclusões na primeira infância e sua relação com as formas de aleitamento e hábitos infantis. Rev dent press ortodon ortopedi facial. 2008;13(2):70-83.
Ministério da Saúde (BR). Guia alimentar para a população brasileira: promovendo a alimentação saudável. Brasília: Ministério da Saúde; 2008.
Ramalho IR, Henriques EMV. Consumo alimentar de crianças atendidas em ambulatório de nutrição de Unidade de Assistência Secundária em Fortaleza – Ceará. Rev bras promoç saúde. 2009;22(2):81-7.
Martins MC, Frota MA. Fatores que interferem na utilização dos alimentos regionais na cidade de Maranguape, Ceará. Cad saúde colet. 2007;15(2):169-82.
Frota MA, Aderaldo NNS, Silveira VG, Rolim KMC, Martins MC. O reflexo da orientação na prática do aleitamento materno. Cogitare Enferm. 2008;13(3):403-9.
Siqueira RS, Monteiro CA. Amamentação na infância e obesidade na idade escolar em famílias de alto nível socioeconômico. Rev saúde pública. 2007;41(1):5-12.
Susin LRO, Giugliani ERJ, Kummer SC. Influência das avós na prática do aleitamento materno. Rev saúde pública. 2005;39(2):141-7.
Silveira FJF, Lamounier JA. Fatores associados à duração do aleitamento materno em três municípios na região do Alto Jequitinhonha, Minas Gerais, Brasil. Cad saúde pública. 2006;22(1):69-77.
DOI:
https://doi.org/10.5935/1676-4285.20133890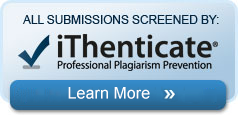 The articles published in Online Brazilian Journal of Nursing are indexed, classified, linked, or summarized by:
Affiliated to:
Sources of Support:
The OBJN is linked also to the main Universities Libraries around the world.
Online Brazilian Journal of Nursing. ISSN: 1676-4285

This work is licensed under a Creative Commons:Noncommercial-No Derivative Works License.