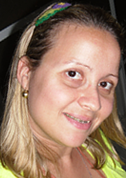 Validation Form for a Pediatric Nursing: descriptive study
Abstract
This is a dissertation project of professional nursing care to validate the information from a nursing history form to be implemented in a teaching hospital in the State of Rio de Janeiro. Objective: To propose a model of nursing history to assess the growth and development in the pediatric nursing consultation, using the conceptual framework of Wanda Horta. Method: This is an observational study, of a descriptive nature with quantitative approach, developed in two phases. The first stage deals with the actual construction of a form to survey the history of nursing in baby care, considering empirical indicators extracted from the literature. For this we used the databases of the Latin American and Caribbean Literature on Health Sciences of the Virtual Health Library (Lilacs) and Medline with the keywords: nursing process, and pediatric nursing. The second phase deals with the validation of the contents of the form of expertise, who are nurses and / or teachers who work in the setting of the study, the complex mother-child of Antônio Pedro University Hospital. Results: The treatment of the data collected will be accomplished through the use of descriptive statistics with non-parametric association measure (chi-square test). The ethical aspects will be respected, according to Resolution 196/96.
Keywords
Health sciences Pediatrics Nursing Pediatric Nursing Nursing Process Validation
References
Conselho Federal de Enfermagem-CFB. [site de Internet]. Resolução COFEN nº358/2009. Dispõe sobre a sistematização da assistência de enfermagem e a implementação do processo de enfermagem em ambientes, públicos ou privados, em que ocorre o cuidado profissional de enfermagem, e dá outras providências. [citado 2012 fev 08].Disponível em:http://www.portalcofen.gov.br/Site/2007/materias.asp?ArticleID= 10113&sectionID=34
Fuly PSC. Ressignificando o gerenciamento da qualidade e a valorização do cuidado profissional: implantação e implementação da sistematização da assistência de enfermagem / Giving new meaning to quality management and valorization of professional care: implantation and implementation of the systematization of nursing assistance. Rio de Janeiro; s.n; out. 2009. 248 p. ilus, tab, graf. Apresentada a Universidade Federal do Rio de Janeiro. Escola de Enfermagem Anna Nery para obtenção do grau de Doutor.
Santana JS, Soares MJGO, Nóbrega MML. Instrumento para consulta de enfermagem para hipertensos em saúde da família: estudo metodológico. Online braz. J. nurs. (Online); 10(3) set-dez. 2011.
DOI:
https://doi.org/10.5935/1676-4285.2012S005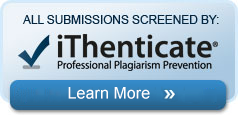 The articles published in Online Brazilian Journal of Nursing are indexed, classified, linked, or summarized by:
Affiliated to:
Sources of Support:
 Visit us:
The OBJN is linked also to the main Universities Libraries around the world.
Online Brazilian Journal of Nursing. ISSN: 1676-4285

This work is licensed under a Creative Commons:Noncommercial-No Derivative Works License.