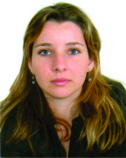 Total parenteral nutrition - an integrative literature review
Abstract
Aim: To characterize publications about total parenteral nutrition by identifying the main complications presented by patients who underwent this therapy and describe the main nursing care for these patients. Method: An integrative literature review from 1995 to 2011; Databases: LILACS, SciELO and BDENF. Results: Final sample was composed of 19 articles. Discussion: The central venous catheter infection, liver disorders, lung disorders, thromboembolic events, extravasation during infusion of the solution and hematological disorders were the main complications presented by patients who received total parenteral nutrition. Nursing care were related to the control of central venous catheter infection, clinical management of patients with total parenteral nutrition and infusion control. Conclusion: The administration of total parenteral nutrition involves simple actions. The nurse must assume its role with the team, ensuring performance, instruction and training to promote effective service to patients. Descriptors: Nursing; Parenteral Nutrition, Total; Parenteral Nutrition.
Keywords
Parenteral Nutrition; Nursing Complications
References
Knobel E. Terapia Intensiva Enfermagem. São Paulo: Atheneu; 2010. P. 441.
Portaria nº 272/MS/SNVS, de 8 de abril de 1998. Disponível em: http://www.anvisa.gov.br/legis/portarias/272_98.htm. Acesso em 20/10/2010.
Castrao DLL, Freitas MM, Zaban ALRS. Terapia nutricional enteral e parenteral: complicações em pacientes críticos - uma revisão de literatura. Com. Ciências Saúde. 2009;20(1):65-74
Leite HP, Carvalho WB, Meneses JFS. Atuação da equipe multidisciplinar na terapia nutricional de pacientes sob cuidados intensivos. Rev Nutr. Campinas. 2005 Nov/Dez;18(6):777-784.
Cukier A. A evolução dos cateteres e acessos na nutrição parenteral. Rev. Intravenous. São Paulo, 2002 Jan-Abr;(7):1-8.
Machado JDC, Suen VMM, Figueiredo JFC, Marchini JS. Pacientes assintomáticos apresentam infecção relacionada ao cateter venoso utilizado para terapia nutricional parenteral. Rev Nutr. Campinas, 2009 Nov/Dez;22(6):787-793.
Lopes CHAF, Jorge MSB. A enfermeira vivenciando o cuidar do paciente em nutrição parenteral. Rev Gaúcha Enferm. Porto Alegre, 2005 Ago;26(2):189-99.
Dreyer E, Brito S. Terapia Nutricional, cuidados de enfermagem, procedimentos padronizados para pacientes adultos. GAN/EMTN-HC, 2003 Dez.
Mendes KDS, Silveira RCCP, Galvão CM. Revisão Integrativa: método de pesquisa para a incorporação de evidências na saúde e na enfermagem. Rev. texto contexto enferm. Florianópolis, 2008 Out-Dez;17(4):758-64.
Unamuno MRDL, Carneiro JJ, Chueire FB, Marchini JS. Uso de cateteres venosos totalmente implantados para nutrição parenteral: cuidados, tempo de permanência e ocorrência de complicações infecciosas. Rev. Nutr. Campinas, 2005 Mar/Abr;18(2):261-269.
Tannuri U. Síndrome do intestino curto na criança – tratamento com nutrição parenteral domiciliar. Rev. Assoc. Med. Bras, 2004;50(3):330-7.
Silva VR, Castello JS, Motta LL, Pereira FEL, Oliveira NS, Lamounier JA. Lesões pulmonares e nutrição parenteral total em crianças internadas em unidade de terapia intensiva. J. Pediatr. Rio de Janeiro, 2005;81(2):155-61.
Kemp R, Correia RB, Sankavankuty AK, Santos JS, Módena JLP, Mente ED, et al. Live desiase associated with intestinal failure in the small bower syndrome. Acta Cirúgica Brasileira, 2006;21(1):67-71.
Sztajnbok J, Troster EJ. Acute abdômen due to late retroperitoneal extravasation from a femoral venous catheter in a newborn. São Paulo Med. J/Rev. Paul. Med, 2002;120(2):59-61.
Faintuch J, Machado FK, Freire ANM, Reis JR, Machado M, Pinto LPCC, et al. Hematologic disorders in truma patients during parenteral alimenation with lipids. Rev. Hosp. Clin. Fac. Med. S. Paulo, 1996;51(2):60-64.
DOI:
https://doi.org/10.5935/1676-4285.20120057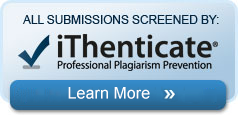 The articles published in Online Brazilian Journal of Nursing are indexed, classified, linked, or summarized by:
Affiliated to:
Sources of Support:
 Visit us:
The OBJN is linked also to the main Universities Libraries around the world.
Online Brazilian Journal of Nursing. ISSN: 1676-4285

This work is licensed under a Creative Commons:Noncommercial-No Derivative Works License.