Compliance with standard-precautions among medical and nursing staff at a university hospital
Abstract
As a primary intervention to prevent occupational exposures to bloodborne pathogens, compliance with standard precautions (SP) is extremely important to management occupational risks. The purpose of this study was to analyse self-reported levels of compliance with standard precautions among physicians and nurses. A sample of medical and nursing staff at a university hospital was asked how frequently they used the recomendations of SP. A Likert scale was used. Data were analysed by averagind scores of each scale item. The recomendations itens about "manipulation and discard of sharps objects", "washing hands after removing disposable gloves" and "using disposable gloves whenener there is a possibility of the contact with blood" raised high levels of compliance. The levels of compliance reported by nursing staff was significantly higher than medical staff to four SP recomendations. The findings offer evidence to involve physicians on organizacional tranning about standard precautions.
Keywords
standard-precautions; work safety; risk management
DOI:
https://doi.org/10.5935/1676-4285.2006291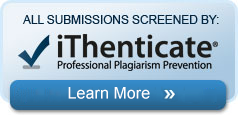 The articles published in Online Brazilian Journal of Nursing are indexed, classified, linked, or summarized by:
Affiliated to:
Sources of Support:
 Visit us:
The OBJN is linked also to the main Universities Libraries around the world.
Online Brazilian Journal of Nursing. ISSN: 1676-4285

This work is licensed under a Creative Commons:Noncommercial-No Derivative Works License.