Gestures of care in nursing - interdisciplinary study through images
Abstract
In this study, the gestures of care in nursing were taken as object, giving emphasis to its daily movement and dynamism. It is an interdisciplinary study, exploratory, with a qualitative approach that from the instrumental point of view, captured information from historical photographic2 registers from the 20´s and the 40´s, in a fiction film about the life of Florence Nightingale and audio-visual images of hospital care taken in an unity of a Public Hospital in Rio de Janeiro and of interview with five nurses, two nurse aid, a customer and a familiar one. The theoretical reference comes from the Visual Anthropology3, from cinematographic4-5 studies and Brazilian authors that approach the care in Nursing6. The standardization of the audio-visual registers was based on the Ethnomethodology7, particulary on Garfinkel´s contributions. The study was approved of the Committee on Ethical Issues. The organization and analysis of those images indicate that in general we are not aware of the messages issued by our bodies during daily care that are transformed, according to the clients specific situations and also according to the knowledge and ability of several professionals. The gestures show the way of being of each professional, expressed through the dressing, the words, the tone of voice and other non-verbal messages. We came to the conclusion that the use of audio-visual in Nursing researches may contribute to the production of knowledge in the care field, enlarging the discussion about daily practices between Nursing professionals.

Keywords
Eidetict Imagery; Gestures; Nursing care
DOI:
https://doi.org/10.5935/1676-4285.2005125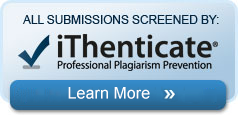 The articles published in Online Brazilian Journal of Nursing are indexed, classified, linked, or summarized by:
Affiliated to:
Sources of Support:
 Visit us:
The OBJN is linked also to the main Universities Libraries around the world.
Online Brazilian Journal of Nursing. ISSN: 1676-4285

This work is licensed under a Creative Commons:Noncommercial-No Derivative Works License.